Get Trained, Be Prepared To Spot Huntsville Tornadoes
When the Fall Severe Weather starts up again, which it will and always does, you need to know when to be prepared for the worst. But preparing yourself is only part of the battle.  Having WeatherCall and a Lifesaver Storm Shelter is only part of the battle.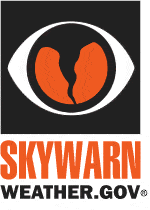 The fact that you are reading this blog shows you have an interest in weather and protecting yourself from the dangerous effects of thunderstorms, lightning, tornadoes, and damaging winds.  Remember, it was November of 1989 when a Huntsville Tornado killed numerous people on Airport Road.  It was a storm that at the time came with only a Severe T-storm Warning, before a Tornado Warning was issued after the damage path was well underway!
The National Weather Service offers regular training in helping you know how to spot, identify and report various weather phenomena surrounding severe storms like a
Huntsville tornado
CLICK HERE TO SEE THE NWS-Huntsville's Storm Spotter Training Schedule
CLICK HERE TO GO YOU YOUR LOCAL NWS OFFICE'S HOME PAGE and find their Storm Spotter Training Schedule
And for many, having an underground shelter or safe room is great, but knowing when to take shelter from the storm is of utmost importance. Not all thunderstorms are the same and certainly there are an almost infinite numbers of ways tornadoes can look, mask themselves, or even imitate other cloud types.
By going to one of the NWS Spotter Training classes, you can learn how to spot the tornado lookalikes, and learn how to report the information you see with your own eyes. Frequently, it is a report about a Huntsville tornado from someone like you that either keeps the NWS from issuing an unnecessary warning, or gives the forecaster that vital information to activate a warning, activating WeatherCall's Life-Saving notifications, and telling people to seek their safe place, safe room, or storm shelter.
So take the time to find a Spotter Training near you and go learn to contribute to the warnings process. It could save your life and the lives of hundreds of others.
Brad Huffines – Meteorologist
National Notification Consultant
WeatherCall @Home, Enterprise, Mobile, Lightning
Contract Instructor
DHS-FEMA Emergency Management Institute
PS> Visit Huntsville Tornado Shelters' facebook page to learn how you can keep you and your family safe from severe weather with a complimentary one-year subscription to WeatherCall@Home: http://HuntsvilleTornadoShelters.com/facebook