LIFESAVER STORM SHELTERS – MODELS / SIZES
(click the links or images below for more info on each shelter)
LS-4                                   LS-6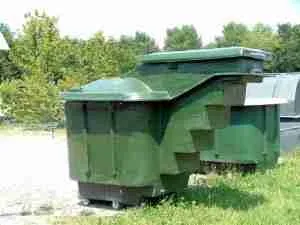 ---
LS-8                                  LS-10
---
LS-12                            LS-20
---

NEW LIFESAVER STORM SHELTER PRODUCTS!! 
                        Lifesaver LS-8 Person Hillside   –   LIFEGUARD (in-garage floor)   –  Lifesaver LS-40 Person (coming soon!)
---
SPECIFICATIONS: Handrails come standard on LS8, LS10, LS12, and LS20
Our Huntsville tornado shelters come with a bright white gel-coat interior. Gel-coat is one of the most durable and toughest coatings available as it is often exposed to the harshest elements and conditions (marine power boats, yachts, jet skis, etc). It is smooth, easy to clean and highly reflective.
The exterior is coated with our specially blended epoxy coating to provide an added barrier to the elements while creating a great looking appearance. This, in addition to our low-profile door, makes it easy to landscape and fit into virtually any yard.  (Note: doors are no longer painted green to help keep the temperature cooler inside the shelter when the door is closed)
A Video Tour of the different Lifesaver Storm Shelter Models & Sizes
STANDARD FEATURES
IMPACT TESTED DOOR DESIGN
SCREENED IN CROSS VENTILATION
EASY OPEN DOOR SYSTEM
MOLDED IN SEATING
WHITE GEL COAT INTERIOR

FULLY WEATHER SEALED DOOR
6 POINT LOCK SYSTEM

(STAINLESS STEEL)

NON-SKID STEPS
CARPET
GREEN EPOXY COATED EXTERIOR

FULL LIMITED LIFETIME WARRANTY


**BUILT IN THE USA**

Why Lifesaver Storm Shelters?

Huntsville Tornado Shelters Benefits:

– Safe – All our Lifesaver Storm Shelter models meet or exceed FEMA standards and Guidelines
– Heavy-duty Fiberglass Construction & Composite Flooring resists rotting and will not rust
– Impact-Tested Door Design – In 2001, our lighter-weight yet strong and incredibly durable door design was successfully impact tested at Texas Tech University
– Fully Weather Sealed Door – The door is sealed and weather-tight to keep out rain and water
– Stainless Steel 6 Point Door Locking System – The door locks securely for true security and safety
– Easy Open Door System – Gas struts making it easy to open for people of all ages and can be entered quickly when needed
– Screened in Cross Ventilation – Provides a unique cross venting for plenty of air movement with very little draft while keeping out pests
– Non-Skid Steps – For added safety these steps are coated with anti-skid material for your protection
– Molded-in Seating – Construction formed inside the shelter provides cleanliness and comfort
– Carpet – Grey is the standard color with an added protection underneath to help aid in preventing carpet movement or slipping
– White Gel coat Interior – Smooth, durable, easy to clean, bright and highly reflective; an inexpensive "AA" light will illuminate the storm shelter with ease
– Green Epoxy Coated Exterior – Specially formulated for an added barrier of protection
– Full Limited Lifetime Warranty – know that we will be here to back it up in the unlikely event of a problem
– Made in the USA!